"INSPIRED BY CULT SONGS, CREATED BY THE WORLD'S TOP PERFUMERS".
ART MEETS ART IS A FRENCH CREATIVE STUDIO GATHERING SOME OF THE BEST PERFUMERS IN THE WORLD, FUSING THE WORLDS OF PERFUME, ARTS, AND POP CULTURE IN A POETIC, MAGIC, AND WITTY WAY.
USING THE MOST PRECIOUS RAW MATERIALS, IT CREATES BEAUTIFUL, MODERN, AND SOULFUL FRAGRANCES THAT TALK TO PEOPLE'S HEARTS, AND CONVEY THE HIGHEST SENSE  OF ELEGANCE.
ITS FIRST COLLECTION, INSPIRED BY MONUMENTS OF MUSIC HISTORY, LIKE A VIRGIN, BESAME MUCHO, SEXUAL HEALING… IS SIGNED BY RENOWNED PERFUMERS ALBERTO MORILLAS, CHRISTOPHE RAYNAUD, FABRICE PELLEGRIN, AND FRANK VOELKL.
THE LATEST ADDITION TO THE COLLECTION IS ANOTHER MONUMENT IN ITSELF, BOHEMIAN RHAPSODY, AND IS ALREADY A HIT!
ONLY AVAILABLE AT THE MOST LUXURIOUS PERFUME STOCKISTS GLOBALLY LIKE SAKS FIFTH AVENUE (NEW YORK CITY), PRINTEMPS (PARIS), CONRAN (LONDON).
AND NOW EXCLUSIVELY ON ADOREBEAUTY.COM.AU!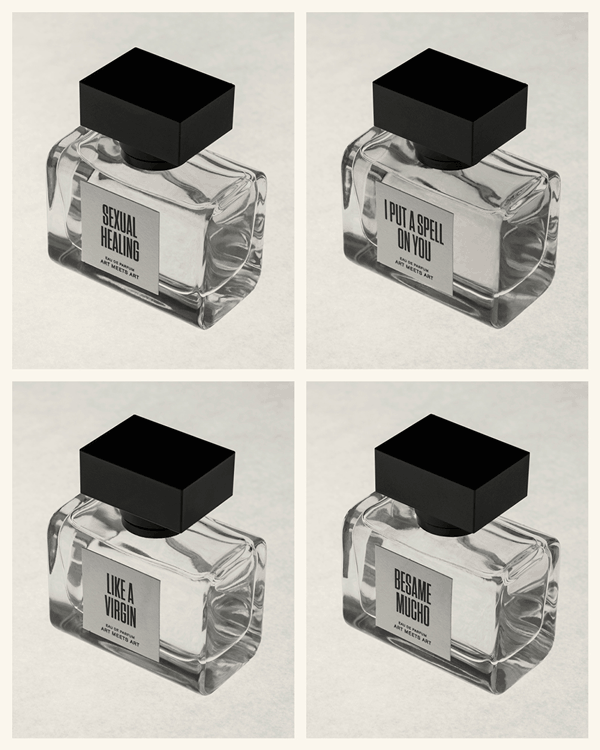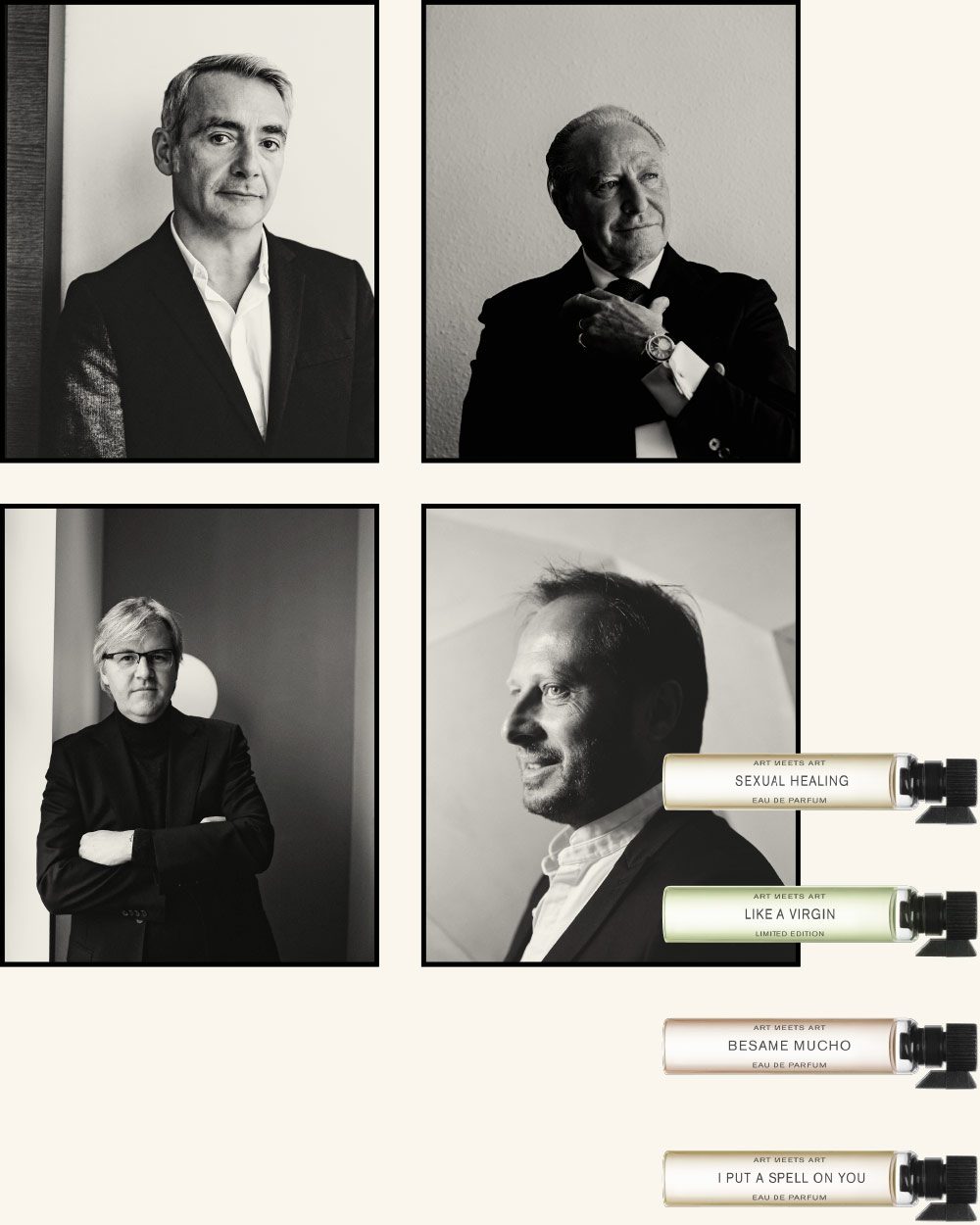 WHO ARE THE NOSES BEHIND ART MEETS ART'S FRAGRANCES?
ART MEETS ART HAS MANAGED TO COLLABORATE WITH THE BEST NOSES IN THE WORLD, TO CREATE ITS FRAGRANCES. ONLY THEM COULD CREATE THE PERFUMES THAT WOULD RESONATE IN THE HEARTS OF MILLIONS OF SONG LOVERS.
CHRISTOPHE RAYNAUD: SEXUAL HEALING, BESAME MUCHO
THE MAN BEHIND SEXUAL HEALING AND BESAME MUCHO, RAYNAUD IS  BEHIND SOME OF THE BEST-SELLING FRAGRANCES OF THE 21ST CENTURY, INCLUDING HITS FROM ISSEY MIYAKE, KENZO, PACO RABANNE AND BALENCIAGA.
FABRICE PELLEGIN 
THE SON OF A FRENCH PERFUMER, PELLEGRIN IS KNOWN FOR BEING THE MAN WHO MADE ICONIC FRAGRANCES FOR DIPTYQUE, L'OCCITANE AND JO MALONE.
FRANK VOELKL: BOHEMIAN RHAPSODY, LILAC WINE
BORN IN GERMANY AND RAISED IN FRANCE, VOELKL IS KNOWN FOR HIS WORK WITH GLOSSIER AND LE LABO, CREATING MOST OF LE LABO'S BEST-LOVED FRAGRANCES INCLUDING SANTAL 33.
ALBERTO MORILLAS: LIKE A VIRGIN, I PUT A SPELL ON YOU 
A SPANISH PERFUMER WHO HAS CREATED FRAGRANCES THAT HAVE CHANGED THE PERFUME INDUSTRY, SUCH AS MARC JACOBS DAISY, CK ONE, GIORGIO ARMANI ACQUA DI GIO. HE HAS WORKED FOR YEARS WITH HIGH END FASHION HOUSES LIKE GUCCI, GIVENCHI, KENZO AND ISSEY MIYAKE.