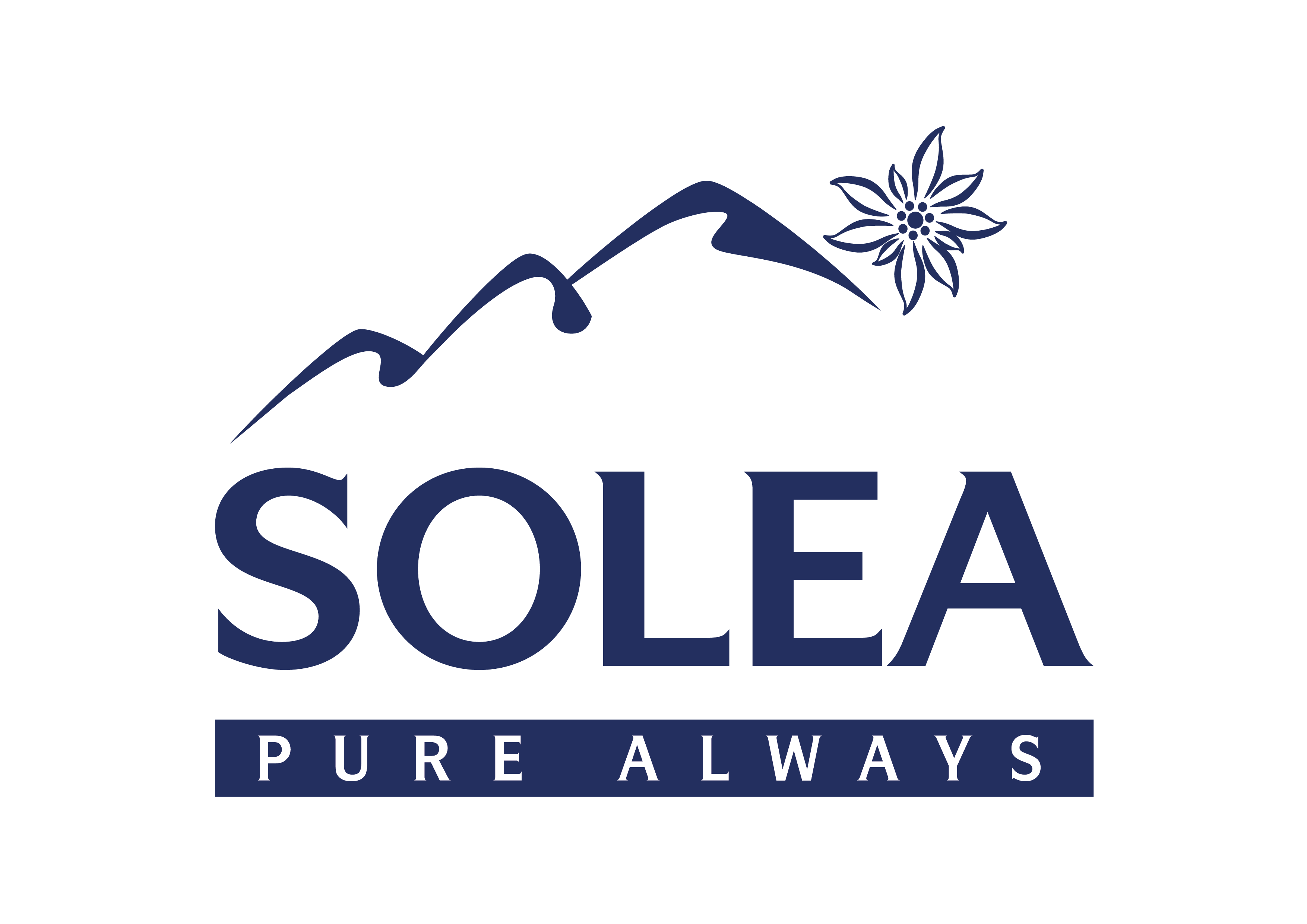 purity that is relevant to skin
made with pure ingredients from the Swiss Alps
Recent times have seen the rise of distrust towards certain traditional cosmetic brands for their use of nasties, despite their dermatological efficacy.
In a move against those misbehaviours, other brands have been created to advocate natural only products.
Hence the rise of natural cosmetics.
This is a great move.
However natural does not always mean kind to skin.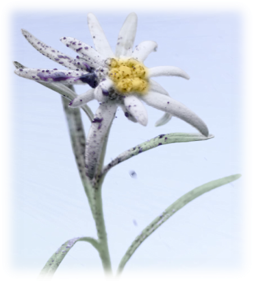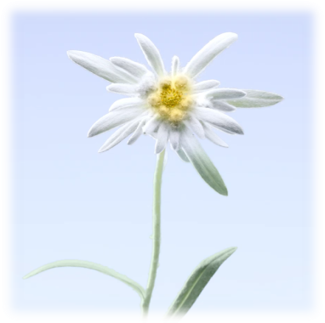 SOLEA SKINCARE aims at achieving both objectives:
purity

that is

relevant to skin

.
Solea Skincare brings clean formulations through purity with strong dermatological expertise, perfectly embodied by its Swiss based ingredients: Organic Edelweiss and Thermal Water.
The entire Solea Skincare collection suits dry and sensitive skins, and is non irritant.
Swiss Organic Edelweiss – anti-ageing properties
Thanks to Edelweiss, all Solea Skincare products naturally have anti-ageing properties.
At 2000 meters above sea level, our Organic Edelweiss is farmed -as it is a protected plant– to bring its exceptional anti-ageing and protective properties.
Growing in altitudes up to 3000 meters facing extreme weather conditions, Organic Edelweiss [Leontopodium alpinum]  has developed a very effective set of natural defenses.
It is packed with antiradical, polyphenols and anti-oxidants, which create its incredible protective and softening properties.
Science behind the Lion's foot of the Alps shows incredibly powerful natural chemicals, whose key natural properties help protect from environmental stress factors while nourishing the skin, generating skin protection, soothing and calming effects.
Chlorogenic acid is a family of naturally occurring organic compounds, and is a major polyphenol in coffee. It has cleansing properties and is a powerful antioxidant.
Luteolin is a flavonoid—actually, one of the citrus bioflavonoids known to have many benefits.
Bisabolane derivatives in the plant possess calming properties.
Beta sitosterol is a plant sterol helping to leave the skin with a calm and soothing feeling.
Swiss Thermal Water
Thermal Water brings its unique soothing properties, perfect for all skins, even sensitive ones.
Solea Thermal water comes from one of the best quality springs in the Swiss Alps mountains, near Bad Zurzach.
Collected at 1800 meters above sea level, Swiss Thermal water is naturally pure and rich in mineral salts, iodine and CO2, it is recognised for its therapeutic properties, particularly around the skin.
Thanks to its purifying effect and antioxidant properties, it is a trusted product for sensitive skins, even the most reactive ones.
Solea is perfect for all skins, even the sensitive ones.
Solea Skincare – the collection
Thanks to Organic Edelweiss, all Solea Skincare products have anti-ageing benefits.
Instant Absorption body lotion
Pure of 95% natural origins with thermal water and organic Edelweiss from the Swiss Alps.
NON sticky & instant absorption body lotion for visibly softer & smoother skin.
No paraben, MIT, Phenoxyethanol, Alcohol, Colorant, Animal ingredients
Coconut oil and Shea butter
Thermal Water
Edelweiss plant
Urea, Provitamin B5 and Vitamin E
Re-balances immediately for a sensation of lasting comfort, with no tightness
For normal & dry skins
Dermatologists approved
Hyaluro+    –     hero product with Hyaluronic Acid
Supercharged anti-ageing creams, convenient for all shoppers.
Thanks to Organic Edelweiss, all Solea products already have anti-ageing benefits. Combined with thermal water, it acts as an hydration source for dry skin.
Hyaluro+ amplifies these effects to the next level thanks to hyaluronic acid. Hyaluronic acid is known to maximise hydratation, which is the base to anti-ageing.
HYPOALLERGENIC, ALL DAY HYDRATION SOURCE
Solea Hyaluro+ harnesses hyaluronic acid naturally found in skin. Hyaluronic acid absorbs and retains up to 1000 times its own weight in water. It is an instant hydration boost and moisture lock-in, perfect even for sensitive skins.
As a result, thhe skin is more hydrated and smoother all day, with non sticky feeling.
Hypoallergenic, it is even perfect for sensitive skins.
Hyaluronic acid skincare products are still rare, and mostly quite dear. Hyaluro+ from Solea Skincare is an affordable hyaluronic acid boost for face – body and hands.
No paraben, MIT, Phenoxyethanol, Alcohol, Colorant, Animal ingredients
Hyaluronic Acid
Thermal Water
Edelweiss plant
200ml jar and 250 bottle formats
Dermatologist approved
Solea Mountain Formula
The very best combination for dry and very dry skins, between nature and dermatology.
The ultimate barrier effect with organic sea buckthorn from the Himalayan mountains.
Clinically proven to relieve damaged, itchy skin and extra dry skins from day 1, by forming a protective second skin.
Sea buckthorn, born in Himalayan mountains and now found in the Swiss Alps, helps heal injuries, burns, wounds, eczema, sun damages skin.
It is rich in Phytosterol, Vitamin E, Beta-Carotene, Anti-Oxidants, and Carotenoid but our main finding is the contribution of Palmitoleic acid (also present in human skin) which explains why it is used for burns, wound healing, infections and skin diseases. It also has UV-blocking properties, which aids in skin regeneration.
No alcohol
Organic sea buckthorn
Shea butter
Thermal Water
Edelweiss plant
Epsom Salt, Provitamin B5
For extra dry skins
Nourishes and heals damaged & itchy skins
250ml bottle and 400ml with pump formats
Also exists for Hands & Nails in a 100ml tube